Cartoon by EPFL & UNIL students about misleading data visualization
I would like to introduce a cartoon created by two students from EPFL and one student from UNIL. This is a part of their semester project for the critical data studies class. The projects include three episode as of August 19th, 2022.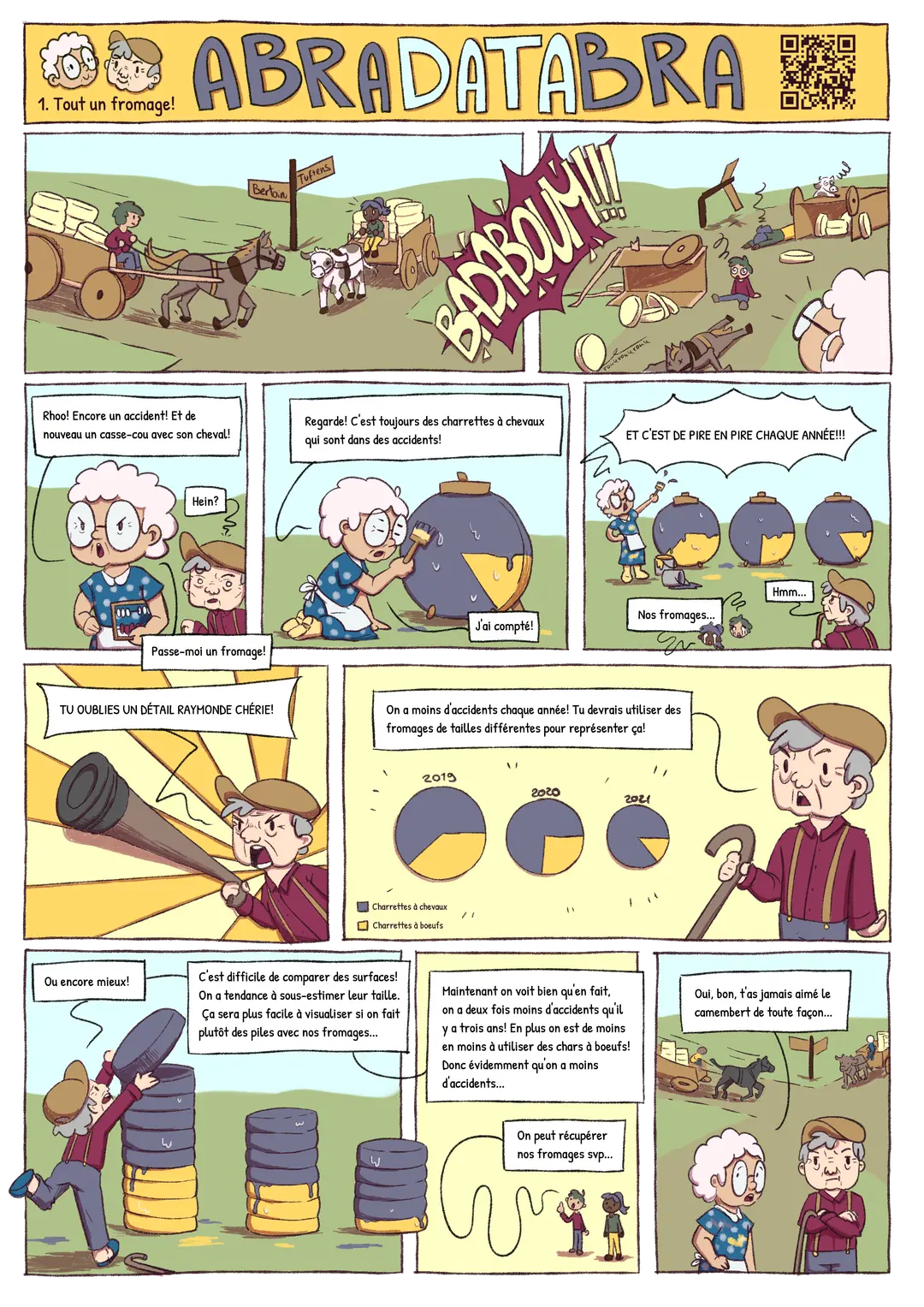 One of the creators, Zineb Anagau is a master student in Applied Mathematics and did a semester project advised by me and Dr. Maria Laura Battagliola.
Article highlighting the project
English: https://actu.epfl.ch/news/do-we-have-an-unhealthy-appetite-for-pie-charts/
French: https://actu.epfl.ch/news/faut-il-abandonner-le-camembert-dans-les-presentat/